Sage 300 Online EOL
Sage have announced that they will be discontinuing the Sage 300 online offering from August 2022.
For customers currently on Sage 300 Online, the option would be to move to Sage 300Cloud.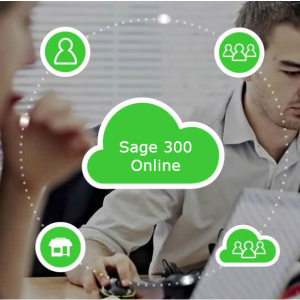 [toc]
With Sage 300 Online, you can simplify how people work together, manage workflows, improve business insights, and reduce IT costs.
Sage 300 Online is a cutting-edge solution that opens up new possibilities for businesses that want to accelerate operations, be more responsive, eliminate complexity, and accelerate collaboration to increase revenue.
Accelerate operations and be more responsive
Do business anywhere, in the office, on the road, at branch locations, or from home. Sage 300 Online accelerates operations by providing what you need when you need it.
Quickly get a complete picture of your business with Sage 300 Online, including accurate financial information, such as your cash balance, service and landed costs, and more, at any point in time.
Be more responsive making customer order commitments using reliable Sage 300 Online inventory levels, costs, prices, and returns.
Make better decisions using informative Sage 300 Online reports and using real-time information.
Grow with confidence when you expand the items or SKUs you stock and add more Sage 300 Online users almost immediately.
Sell successfully in other countries with confidence using Sage 300 Online multi language and multi currency features.
Better data means better decisions 42% of small businesses say that many decisions are based on inaccurate or incomplete data and that the data is too fragmented or siloed.
Accenture 2011 Global Consumer Research Study, 2011
Accelerate collaboration and increase revenue
Sage 300 Online takes collaboration to the next level by giving you 24/7 access to your system with no requirement to be in the office. Through the cloud, your employees can securely access your business management solution through any web browser from any laptop or desktop computer that is connected to the Internet. Access data, process transactions, complete tasks – valuable data can now be at your fingertips, anytime, and anywhere.
When it comes to sharing data, Sage 300 Online does so easily, facilitating internal and external collaboration so things run effortlessly. It also makes your company easier to do business with; for example, external accountants can easily and securely access the information they need to advise you without having to meet you or visit your offices.
With access to data that updates in real time from anywhere, everyone gets the vital business vision they need from one system. Intuitive dashboards, predicative analytics, and automatic reporting help you bring order to spreadsheet chaos and get critical information to key players so they can make informed decisions and take effective action when it matters.
Your employees and accountant work together well, because everyone sees the same updates on the fly without having to meet.
Everyone can be more responsive and provide better customer service because everything that's needed is in one always-up-to-date system.
Using Sage 300 Online increases better decisions by 58%, with efficient collaboration across your teams, using real-time information on customer status, and important financial information such as cash balance.