Sage 300 is an ERP line of enterprise management and accounting applications, primarily serving small and medium-sized businesses.
Sage 300 offers a complete suite of integrated applications from Finance and Accounting to Operations Management.
Available in two editions, Sage 300 gives you the opportunity to add users and adopt greater functionality as your business grows.
With built-in support for multiple languages and multi currency transactions, your business can comfortably reach around the globe.
Sage 300 ERP is for businesses that have outgrown the entry level solutions they started with.
Entry level solutions necessarily have limited capacity and features to keep the price point low and affordable.
As a business grows however, more features and functionality are needed to help manage and support it.
Sage 300 ERP offers a selection of modules and can be tailored to suit the unique requirements of individual businesses, from financial to operations in one unified solution.
Utilizing Microsoft SQL Server as it's database technology it provides a reliable technology platform for growing businesses.
Small Investment. Big Return. Peace of Mind.
Discover the Sage 300 technology difference!
Get one unified solution on which to build your business—enabling more efficient processing, more productive people, and the ability to gain real insight into your business.
Sage 300 ensures your business is built on a solid foundation, providing superior architecture that gives you the power you need today with the flexibility to adapt tomorrow.
Reap the rewards of a global reach solution with the breadth of functionality to support multi entity and multinational organizations with the local touch needed for your business.
Sage 300 is supported by a collaborative ecosystem, ensuring success for the life of your business. And of course, with over 30 years of supporting businesses just like yours, Sage technology is proven, reliable, and experienced.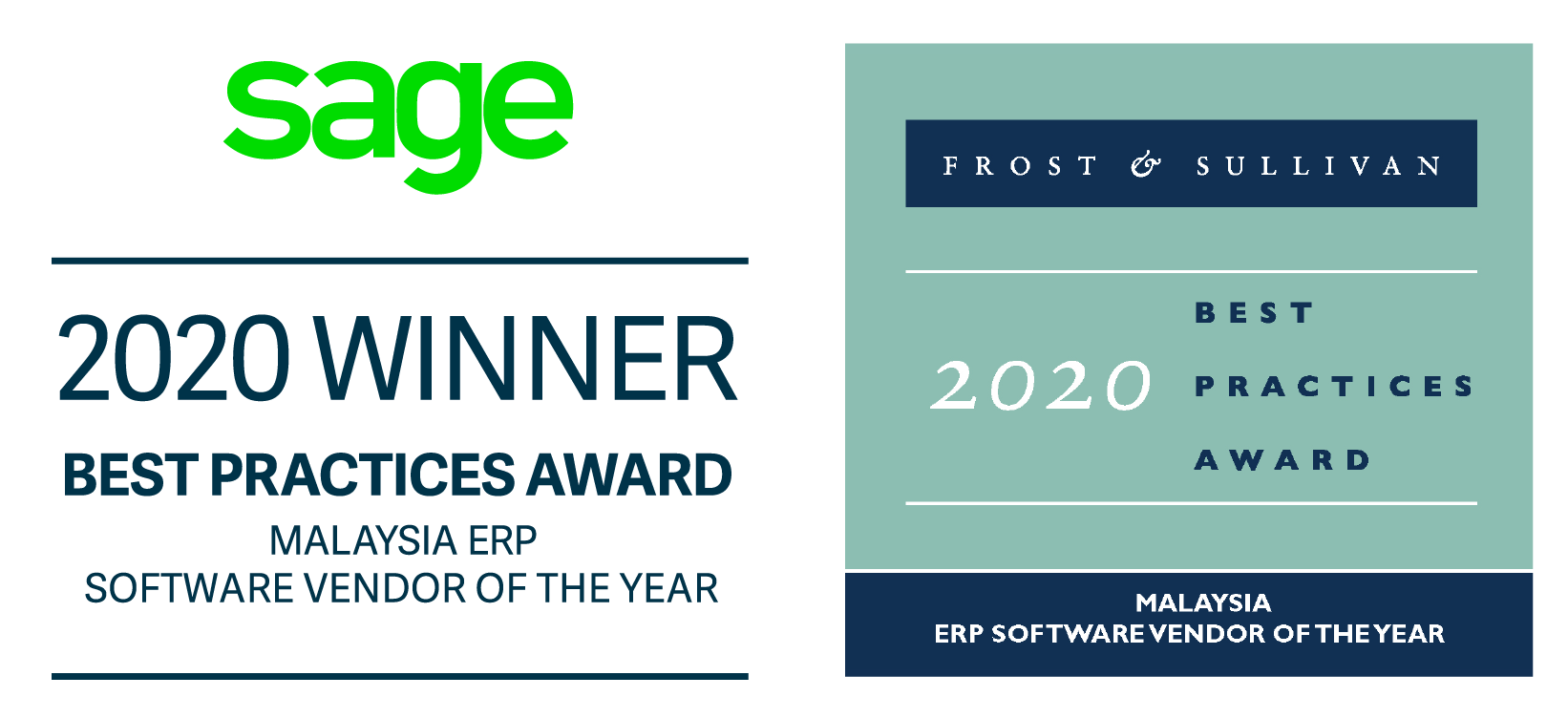 Sage Wins Two Frost & Sullivan Asia Pacific Awards For Accelerating Business Financial Efficacy