Sage 300 web screens bring the power of Sage 300 to your web browser.
Whether you're using your desktop computer, your laptop, or your tablet, now you can enter transactions, generate reports, manage company finances, and more—anywhere, anytime.
Web screens run in parallel with the classic Sage 300 desktop screens, so there's no need to choose between desktop or web. Everyone in your organization can use the interface that best suits their needs, while working seamlessly with a single shared set of company data.
Web screens run in all the main browsers, no plug-ins are required, as it is pure HTML, CSS and JavaScript. This means you can access these screens from a host of different devices like Macs, Windows desktops and laptops, iPads, Android tablets, Linux workstations, and many other devices.
For Sage 300 Web Screens, you do not need to install any additional software. All you need is a web browser. However, all computers or devices that will be used to access the web screens must be connected to the network on which the Sage 300 server is running.
However, to access web screens from outside the office, you would need to configure it.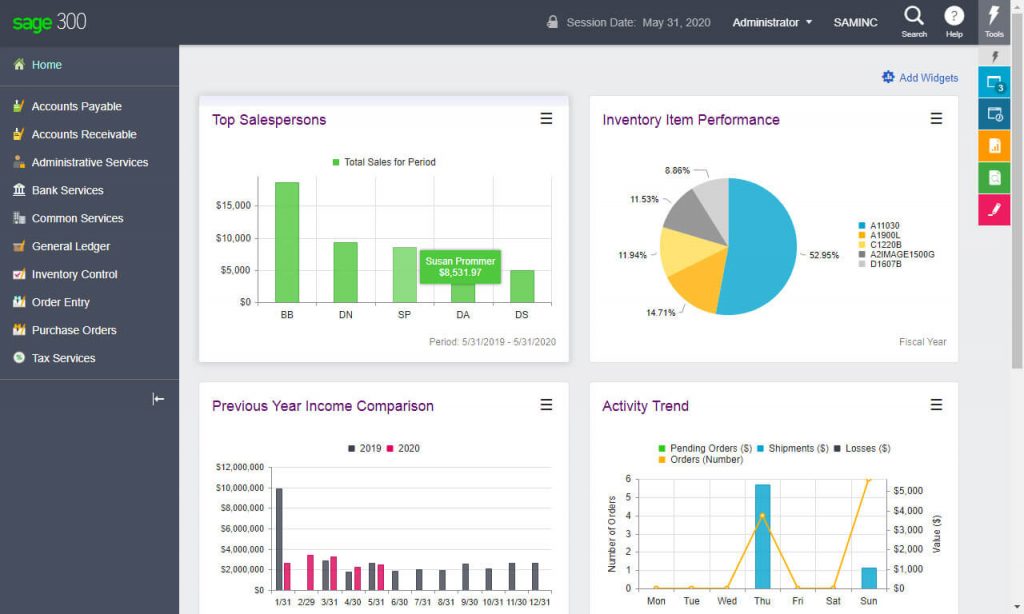 Not all modules and screens from the Sage 300 Desktop are available as web screens.
A selection of frequently used screens from the following Sage 300 modules are available as web screens, with more screens planned for upcoming releases:
Bank Services
Tax Services
General Ledger
Accounts Payable
Accounts Receivable
Inventory Control
Order Entry
Purchase Orders
---
---