Deltatech's principal consultants are:
Founder and Principal Consultant
Jeffrey
Jeffrey has a rich background in Accounting and IT with extensive experience in various industries.
Prior to founding Deltatech, Jeffrey was:
Assistant Audit Manager
During his tenure with the audit firm, he gained insight and experience in the various industries that were clients, including manufacturing.
It was here that he started his journey into the IT field by moving to the role of advising companies on computerising their finances with Accpac Accounting Solutions.
Group Finance and Admin Manager
Jeffrey managed the finance and admin of 20 companies.
These companies were in the business of:

Higher education
Private hospital
Palm oil plantation
Property development
Jeffrey is also a programmer and has developed both desktop and web-based applications starting with the DOS based Clipper and moving on to VB.Net.
He is also competent in managing databases like Microsoft Access, Microsoft SQL Server as well as MySQL.
Jeffrey is a Sage 300 Certified Consultant.
Razlin Dawina is a project manager with over 20 years of work experience in different industries including telecommunications, mining and courier service.
She adapts to changes quickly, with the ability to establish strong & productive relationships within a project team.
Razlin began her career as web-based programmer before finding her forte in managing projects.
Her project experience include the areas of change management, business transformation systems, and customer services.
One project was to implement a Master Data Centre (MDC) in Malaysia for a multinational corporation in order to support operations within Asia Pacific Region. The implementation was a success as it reduced processing time from 7-14 working days to 2 working days.
Consultant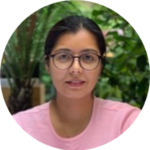 Razlin
Consultant
Siva
Siva is a Chartered Accountant and a member of Malaysian Institute of Accountants and Malaysian Institute of Certified Public Accountants.
He has over 25 years of Financial, Operations, Business Development experience in the service industry, and has held positions which include  General Manager of Corporate Affairs, Chief Financial Officer and Chief Executive Officer for companies principally in the Service Industry.
His experiences include:
Design and development of operating software for the cash and security services industry.
Strategic planning covering operational, financial and Human Resource Management and Development.
Formulation of Corporate Exercise Schemes and liaison/ coordinating the various activities with the merchant bankers, legal advisers, reporting accountants and the authorities.
Fund raising exercise;
Preparation of business plan/ road map for businesses
Identify buyers/ sellers for specific business/ assets and coordinate the various activities. This also includes the reverse takeover exercise.
The conduct of due diligence in the areas of financial and operations and eventual charting of future corporate plan of the said organization;
Product Rationalization;
Business Improvements;
Development and implementation of key policies and procedures; and
Development of Financial and Operating Reporting Templates