Purchase requisition is a feature of Sage 300 Purchase Order module.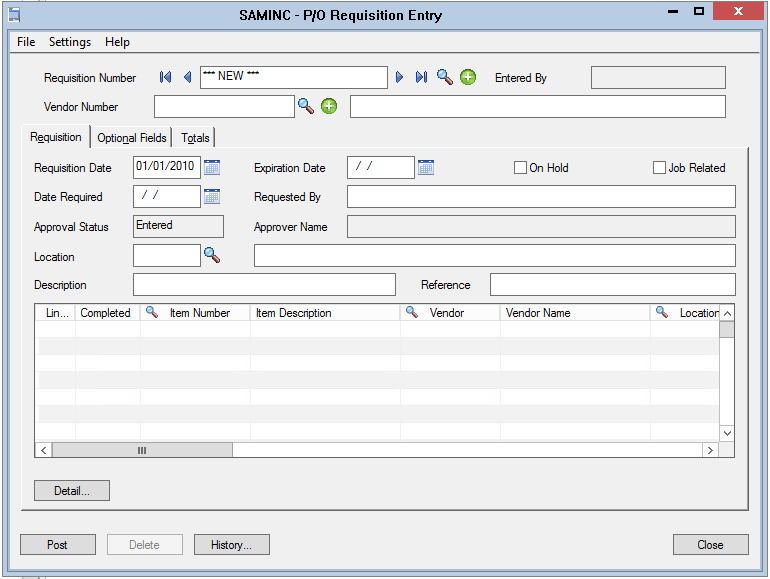 Information in a Sage 300 Purchase Requisition screen include:
Entered by
This identifies who entered or posted the transaction, and is updated by the system.
Requisition date
Date required
Expiration date
Job related
Requested by
Approval status
Approver name
Location
Reference
In the details section, the user can select items from one or more vendors and also have the required items delivered to one or more locations.
If it is job related, the user can select the contract and associated job number (requires the Sage 300 Project and Job Costing module).
You can assign access to Purchase Requisition to anyone in your organisation, and access can be restricted to only this feature, i.e. they can only create requisitions.
In other words, you can streamline the purchasing process by enabling anyone who needs to initiate a purchase to create a purchase requisition which can then go through approval and be acted upon by the purchasing department.
This can be something as simple as requiring office stationery to items required for a customer order or job.
---
Sage 300 Purchase Order features
Add-on modules
---